Hi Hollowers!
Phew! Things are super busy with the holiday season and I'm sure you are just the same? I have a few videos I'm currently editing not he Cricut Maker for any of you thinking about asking Santa for one and they will be up before the end of the week, just in case you are still on the fence.  Also, we have a gift guide half way through recording for you and that will be up this week too; we have something for every budget 🙂 Today I am back with Maymay Made It for some more mail art, I am creating the co-ordinating card later in the month so I haven't addressed it until you have seen the surprise inside! Here is today's project…
Isn't she super cute? It's so easy too and I would love to receive her in the mail no matter what was inside, even a tax bill would brighten the day with that envelope! So let's take a look at how to create your own… Don't you love how easy it comes together? Also, those masks can be used again and again! Here is a complete supply list for you (affiliate links used where possible at no cost to you)…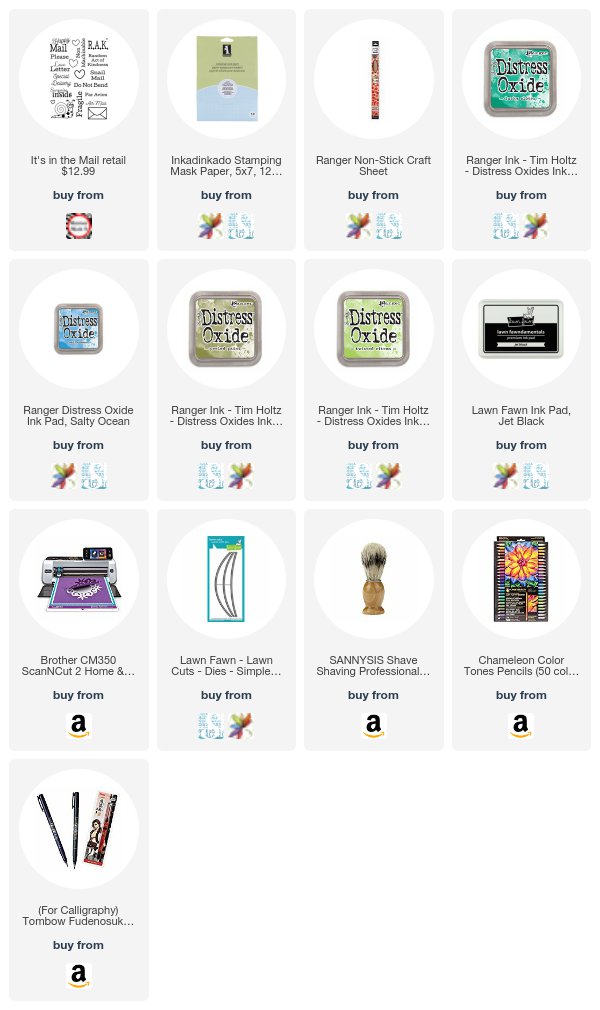 Thanks so much for taking the time out of the busy holiday season to join me today, I can't wait to get some more videos uploaded this week and see what you all think of the Cricut Maker too, plus don't forget to share our gift guide with your own Santa too! Happy Stamping!